Massachusetts Sportsmen's Council Celebrates, Recognizes State's Wildlife Stalwarts
By Mark Blazis, for telegram.com of Worchester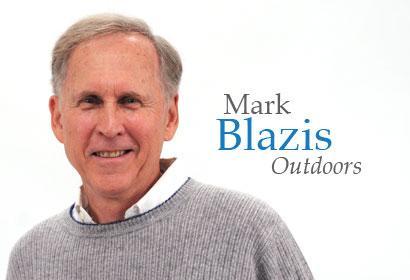 Mark Blazis
Last Saturday, the Massachusetts Sportsmen's Council held its annual banquet and awards night at the American Legion Dudley-Gendron Post 414 in Sutton. The evening, led by council president and treasurer John Kellstrand and the organization's perennial backbone, the venerable Mike Moss, paid tribute to the late Raymond Gribbons, who for 75 years was a vocal force fighting for local sportsmen from numerous clubs to Beacon Hill.
For decades, Moss has organized the sportsmen of Worcester to provide trout fishing derby opportunities for Worcester kids at Coes Pond. The heartwarming derby again will take place this May thanks to his tireless efforts.
Sportsmen's leaders filled the hall of 160 celebrants. Representatives from the Barnstable, Berkshire, Bristol, Essex, Franklin, Hampden, Hampshire, Middlesex, Worcester and Norfolk counties attended. The state's Beach Buggy, Bowhunters', Sporting Dog, and Trappers' associations were also represented, as was the National Wild Turkey Federation.
MassWildlife marine fisheries authorities Mike Armstrong, Ross Kessler and Dan McKiernan were in attendance, and the state Environmental Police were represented by Col. Jim McGinn, Tony Wolski and Mark Brighenti. MassWildlife board members Joe Larson, Bonnie Booth and Mike Roche attended along with MassWildlife deputy commissioner Marylee King, and retired MassWildlife director Wayne MacCallum.
Beacon Hill VIPs included state Senators Michael Moore and Anne Gobi. There's hardly a Massachusetts sportsman's event of any consequence that both legislators don't attend and support with their spirited presence.
The prestigious Raymond Gribbons Award was presented this year to Rudy Sawyer for his lifelong work with the Massachusetts Beach Buggy Association to provide more access and enjoyment at state beaches, while ethically protecting its habitat and wildlife. Sawyer was consequently entered into the Massachusetts Sportsmen Council's Hall of Fame, along with Stan Bazycki. Gribbons' daughters, Kathy Dion and Joan Cross, proudly came to honor their father and this year's award recipient.
The Lillian Gribbons Award was given in absentia to Gay Berube, who remains hospitalized valiantly fighting cancer. Berube was honored for quietly working on our behalf for decades behind the scenes and on the phones promoting sportsmen's issues with legislators.
The Sportsman of the Year Award went to Ron Gleason for introducing countless people, young and old, to turkey hunting, running hunter education classes, and conducting youth turkey hunts.
Brian Malone was given the Sportsman's Mentor Award for a lifetime spent mentoring young turkey hunters to successfully join our tradition.
Kevin Antinovitch was presented the Sportsmen's Outreach Award for his efforts with the youth and adult learn-to-hunt programs on Cape Cod, and veteran shooting days at local sportsmen's clubs.
The MSC Presidents Awards were given to Jim Curtin, Joe Wessling and Stan Bazycki especially for their work in putting together many of our sportsmen's shows over the years.
The loudest applause deservedly came with the Council's Lifetime Achievement Award that went to three retiring pillars of MassWildlife — director Jack Buckley, Central District manager Bill Davis and Valley District manager Ralph Taylor. All three were truly career-long giants in the field of wildlife management, helping pioneer numerous programs from eagle restoration and banding to bear collaring, wild land acquisition and preservation, big game rescue and relocation — all challenging feats that have made MassWildlife a jewel in the crown of the Commonwealth. Davis' wife, the former Diane Benson, famed for her pioneering work and authorship on Massachusetts eagles, was also on hand to lend her support.
Posted: to Mass Sportsmen's News on Thu, Apr 12, 2018
Updated: Tue, Oct 27, 2020